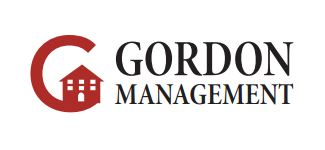 Viewpointe Apartments
Premier luxury apartment community--spacious, nicely decorated apartments w/ washer & dryer, year-round pool, garage or carport parking. Luxury high-rise living!

Call us Today! (616) 949-2760




Your Review
Submit a Review

Resident Reviews
|Recommended: YesGreat Place to Live — The apartment I live in is slightly outdated but I love it I'm really enjoying living here so far. I barely ever hear any noises from neighbors. The apartment itself seems very spacious plus it has a washer and dryer. Sometimes finding a parking space can be a bit of a pain but, for the most part, it's not too much trouble. Overall, Viewpointe is a great place to live.
|Recommended: YesHighly recommend — Spacious apartments. Great amenities - w d in unit, trash end of hallway, elevators, no stairs to deal with. Love the Tuesday morning coffee klatchers. Love the potlucks. Yearly breakfast given by our friendly, efficient staff who know us all by name. Lots of parking choices garage, carport or try your luck. Grocery shopping easy w carts in service entry transfer items from car to cart to elevator to apartment.
|Recommended: YesLove this place so great full we got in — It is so nice here everyone is so friendly great place to live
|Recommended: YesGreat Community — Viewpointe Apartments is a great community to live in The staff is extremely friendly and helpful. I would definitely recommend living here
|Recommended: YesViewpoints has been excellent for us. We like the facilities and the staff. — We love it Everything very convenient. Our apartment is spacious and meets our needs.
|Recommended: YesLove it here — Very quiet, awesome staff, friendly neighbors
|Recommended: YesI like the property for the price and the location — Its a quiet spot and its good location
|Recommended: YesGreat for the price — It's an apartment so you'll hear your neighbors, that's a given. With a washer, dryer, and dishwasher in unit - you can't beat the price It's close to 28th St and it's fairly spacious as well.
|Recommended: YesWonderful place — Like living in a castle
|Recommended: YesGreat experience — The staff is amazing and the building is always doing events for the tenants, like bingo and trick or treat. My children and I enjoyed living here, we were in a non-upgraded unit that met our needs. The only real issue I had was there wasn't anywhere for the kids to play outside.
|Recommended: YesExcellent Location, Staff, and Amenities — Viewpointe is an incredible apartment community located minutes from practically anything a person would want or need. I looked at a number of other apartments before settling on Viewpointe, and I am so glad that I made the decision I did. From the optional covered, or even underground, parking to the year round pool, and other activities I have been very happy with the community. The apartments are spacious, quiet and quite private. I would recommend this community to anyone looking to live in a place that just feels like home.
|Recommended: YesExcellent staff and maintenance — Viewpointe Apartments is a very warm and friendly community, including both the staff and residents. The apartments are well constructed making each unit feel more like a home.
|Recommended: YesPrivate and quiet — Nice apartment living
|Recommended: YesGreat People! Quiet Apartments! — Living at Viewpointe has been a really great experience! I can hardly ever hear my neighbors upstairs, which is so different than other apartments!!! They just remodeled the lobby and it looks great! Very open! They also provide coffee in the mornings which is very thoughtful. I can enjoy having a conversation with people when I see them because everyone who lives here is so friendly, especially the elderly couple down the hall from me! The only comment I would make is it would be nice to have the pool open a little later than 9... maybe like 11 :) and a slight renovation to the pool area(s) and putting green is due.. but I love the sauna!!! Overall it's been great living here the staff is very kind and helpful. As for the apartment it is peaceful and a nice/quiet place to come home too.
The views and opinions expressed herein are solely those of the original authors and other contributors. These views do not reflect the views of "Viewpointe Apartments", its owners, managers, agents, employees or content providers. No representation or warranty, express or implied, is made or given by "Viewpointe Apartments", its owners, managers, agents, employees or content providers regarding safety, accuracy, completeness or suitability of the information or material expressed herein for any particular purpose