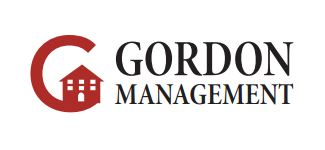 Viewpointe Apartments
Premier luxury apartment community--spacious, nicely decorated apartments w/ washer & dryer, year-round pool, garage or carport parking. Luxury high-rise living!

Call us Today! (616) 949-2760




Your Review
Submit a Review

Resident Reviews
|Recommended: YesQuality place to live — A good, quiet place to live. Maintenance and staff are timely and helpful.
|Recommended: YesOne of the best apartment complex in Grand Rapids — The complex is very clean and well kept, rooms are large and I also love the fact that when I moved to my apt everything was updated.
|Recommended: YesMagnificent — These apartments are lovely and very spacious. Having a washer dryer in unit is awesome. The staff here is great. The work orders get done really quickly and are completed very well. This place is great, so happy living here
|Recommended: YesNice Living — The parking at times can be hard, at times you can hear your neighbors, but overall the apartment complex is a great place to live. Friendly staff, and you feel safe.
|Recommended: YesGreat Place to Live — I am very happy here. Apartments are older, but well maintained, have a washer dryer in the apartment, and affordable. Everyone here is friendly and the grounds are clean. There are normal apartment noises, but it is nothing like some of the newer builds that have paper thin walls. I am very glad I waited for a place here to open up.
|Recommended: YesA great place to live. — yes it is a great place and I would and will tell people about how great this place is
|Recommended: YesGreat place to live — Great place, friendly community. The worst thing I could find when moving in was some of the outlets had been painted over no big deal . The maintenance guy is prompt and super helpful. Emily in the office is awesome, quickly answers any questions. 10 10 would recommend
|Recommended: YesComfortable — I would tell everyone that living here has a comfortable and safe environment It has a hotel kind of feel here and th elevator and shopping carts for groceries are VERY convenient We love it here.
|Recommended: YesGood place for the price and locatino — While no place is perfect, for my budget and needs, this place is great. PROS - Location 28th and Breton - for me this is an ideal middle location for everywhere I need to go, close to shopping, gas stations, and the mall. - Noise level is surprisingly quiet for the location - In-unit washer and dryer as well as dishwasher - spacious general living spaces - Pool onsite - Staff is friendly and helpful - Reasonable rent costs - Trash and water included CONS - Some appliances and the bathrooms are still outdated, though they work - Had to call maintenance several times for various small things that were not repaired before I got there BUT the maintenance folks are great and speedy - Didn't get to use the pool yet. Pool building was under repair the entire summer. Hoping this isn't a constant thing. - Windows are drafty, unfortunately The cons I can live with though. Ultimately, I enjoy living here and several of my friends have also lived here in the past, which is how I knew about this place. I plan to be here for a while
|Recommended: YesHas everything we need here to live how we want. — It is a nice place to live, it is on 28th street but it's far enough back that it doesn't feel like it. All the appliances make it a great place.
|Recommended: YesPleasantville for millennials — I love the quiet atmosphere and the friendless of the residents.
|Recommended: YesNice place to live. — It's a nice place to live very friendly.
|Recommended: YesEasy Renting — This has been a great place to live for the past 2 years. Location is great, easy access to anything on 28th St and just a short cab ride to Downtown.
|Recommended: YesComfortable — Living at Viewpoint has been excellent. I definitely reccomend this community to people who are looking for a quiet and comfy place to stay.
The views and opinions expressed herein are solely those of the original authors and other contributors. These views do not reflect the views of "Viewpointe Apartments", its owners, managers, agents, employees or content providers. No representation or warranty, express or implied, is made or given by "Viewpointe Apartments", its owners, managers, agents, employees or content providers regarding safety, accuracy, completeness or suitability of the information or material expressed herein for any particular purpose