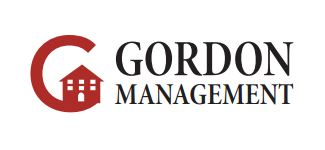 Regency Park Apartments
Regency Park Apartmetns offers 1, 2 and 3 Bedroom Apartments For Rent in Grand Rapids, MI 49506. Minutes from Highway I-96, near 28th Street and Breton Road you will have the convenience of Woodland Mall, Center Point Mall, restaurants, grocery, and more! You are also just minutes away from downtown Grand Rapids and Kentwood.

Call us today! (888) 874-6898



Your Review
Submit a Review

Resident Reviews
I love it here
|

Recommended: Yes
Thank you for taking the time to write this! We love having you here! So glad you are enjoying it and chose to make Regency Park your home.
Comfortable place to live
|Recommended: Yes
Spacious apartment, great location.
Thank you for the positive review! We are happy to have you around for another year. Please contact us if you have any concerns regarding your work orders!
Pretty decent |Recommended: YesEveryone has been friendly. Maintenance is typically responsive. Pretty good experience overall
Regency Park is a perfect first apartment in Grand Rapids.|Recommended: YesRegency Park is my first apartment and it has been absolutely amazing. The location is perfect for driving to Blodgett Hospital, and is a short drive to downtown GR. There is so much space for a one bedroom apartment. The appliances and doors drawers are a little outdated, but the price makes it all worth it. The maintenance staff arrived quickly and were very nice. The outdoor pool was great all summer and was always very clean. The noise level is great, you can't hear any of your neighbors. You may here some noises from the parking lot throughout the day. Overall, I would highly recommend to someone on a budget who wants to enjoy all that GR has to offer.
Good price and secluded|Recommended: YesIt's nothing phenomenal, but it's right for the price comparatively. It is centrally located, however secluded away enough from busy 28th st to not hear road noise. Surrounding neighborhood seems very safe and is great for enjoyable walks.
I've enjoyed the last 5 yrs|Recommended: YesIn my time here the staff has been professional attentive at all times and my townhouse is amazing. I had 1 set of disruptive neighbors, thankfully they have been evacuated. I will absolutely be signing a 6th year lease.
Great place Apartments |Recommended: YesBeen living here for 3 year haven't had any major issues. I work 2nd shift and when I come home there is no where to park. So I have to part away from my building walk. It would be nice to have a car port but it cost extra.
I love living in my building |Recommended: YesIt's a nice clean bug free property.
It is very spacious, the location is awesome |Recommended: YesI love living here the apartments are big, they don't charge you for everything, the location is great because 28th street is one block away, Woodlen mall is three blocks away. Overall my experience has been great here.
Great clean place|Recommended: YesLoved living here. Great management and good maintenance
Beautiful complex with very nice units that gives plenty of space.|Recommended: YesThe apartment complex looks a lot better than others I have been to. The unit is very spacious and is a great lay-out. The staff is very professional and nice. The buildings are kept safe and secure. Never have had a problem with noise complaints, all friendly neighbors.
Spacious, affordable, and comfortable|Recommended: YesIt is quite nice living here at Regency compared to other places I have lived. The central air, washer dryer. and dishwasher make living here very comfortable. You get a lot of bang for your buck here.
Great Experience Overall|Recommended: Yes.
I like Regency Park Apartments.|Recommended: YesI really enjoy it. Parking is the worst part of living here. I can t hear my neighbors and the apartments are spacious.
The appartments are very clean. and also quick response of maintainence |Recommended: YesIt is place to be and live
The views and opinions expressed herein are solely those of the original authors and other contributors. These views do not reflect the views of "Regency Park Apartments", its owners, managers, agents, employees or content providers. No representation or warranty, express or implied, is made or given by "Regency Park Apartments", its owners, managers, agents, employees or content providers regarding safety, accuracy, completeness or suitability of the information or material expressed herein for any particular purpose