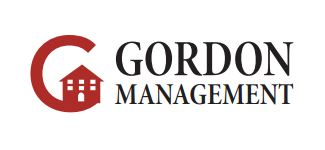 Regency Park Apartments
Regency Park Apartmetns offers 1, 2 and 3 Bedroom Apartments For Rent in Grand Rapids, MI 49506. Minutes from Highway I-96, near 28th Street and Breton Road you will have the convenience of Woodland Mall, Center Point Mall, restaurants, grocery, and more! You are also just minutes away from downtown Grand Rapids and Kentwood.

Call us today! (888) 874-6898



Your Review
Submit a Review

Resident Reviews
Huge Apartments. Best Floorplan.|Recommended: YesHuge living space
Great size for price, and quiet |Recommended: YesAmazing
Love my apartment been living here over 20years, the staff and neighbors are very kind.|Recommended: YesThings get better everyday. the only bad thing is Grand Rapids Christian schools start bus engines in the winter and let them run for over an hour if its really cold.
Nice convenient place to live in.|Recommended: YesIf you are after convenience, this is the place because it is within walking distance to everything. Staff are friendly and efficient and are constantly trying to improve the place.
Nice place to live|Recommended: YesI feel safe.
Very quiet and very well kept|Recommended: YesRelaxing and refreshing compared to past places.
I love living here. |Recommended: YesGreat
This is the best apartment complex I lived in.|Recommended: YesI would tell anyone who ask me, that living here is great! I love the peaceful and beautiful surroundings here at Regency Park Apartments. The people are very friendly, too.
Nice place to stay, convenient location, friendly staff|Recommended: YesIt has a good location and one can walk to the park, mall, or the church and there are bus lines running regularly. The staff are friendly, the place is quiet most of the time, and pets are welcome.
I love my townhome!|Recommended: YesI love my townhome.
Extremely spacious, very clean and peaceful, wonderful place to live!|Recommended: YesSame as above. (Extremely spacious, very clean and peaceful, wonderful place to live!)
Good place to stay in and live for a long time.|Recommended: YesQuiet most of the time, convenient, pleasant staff.
Great apartment|Recommended: YesI ilke the size of my apt.
Good location, spacious, friendly staff.|Recommended: YesIt is close to major establishments and groceries with nearby public transportation and conducive to healthy lifestyle with private streets and cemented sidewalks in the neighborhood for walking and jogging. A bit noisy on the first floor depending on the inhabitants above but generally quiet. Excellent staff. Dog friendly!!
The views and opinions expressed herein are solely those of the original authors and other contributors. These views do not reflect the views of "Regency Park Apartments", its owners, managers, agents, employees or content providers. No representation or warranty, express or implied, is made or given by "Regency Park Apartments", its owners, managers, agents, employees or content providers regarding safety, accuracy, completeness or suitability of the information or material expressed herein for any particular purpose