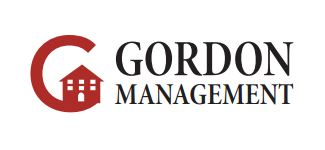 Regency Park Apartments
Regency Park Apartmetns offers 1, 2 and 3 Bedroom Apartments For Rent in Grand Rapids, MI 49506. Minutes from Highway I-96, near 28th Street and Breton Road you will have the convenience of Woodland Mall, Center Point Mall, restaurants, grocery, and more! You are also just minutes away from downtown Grand Rapids and Kentwood.

Call us today! (888) 874-6898



Your Review
Submit a Review

Resident Reviews
|Recommended: YesVery nice apartments — I love living at Regency Park Best apartments I have ever lived at. If there is ever an issue maintenance is very quick and fixes the problem.
|Recommended: YesIt's a well kept property with nice people overall — The apartment was very clean upon move in, my neighbors are generally pretty quite and respectful, and the employees in the leasing office are very helpful and friendly
|Recommended: YesWell maintained, Good location, Affordable — We really like it here The apartment is really spacious for what we pay for it, has great windows for lots of natural light, and was really clean when we moved in. Helpful and kind staff. We get some noise from our upstairs neighbors but nothing really from anywhere else - the apartment itself doesn't carry a ton of noise like previous places I've lived, which is great.
|Recommended: YesGreat Quiet Place — For being so close to busy 28th street its nice and quiet here, and with the landscaping it feels like I'm in the woods away from the busy city when really its just beyond the trees. One of the best places I've rented from in my life. Parking at night however when people are home from work is a bit congested.
|Recommended: YesOverall, looks good — Great location to live as a student. Quiet area and friendly staffs
|Recommended: YesAmazing — I have loved my time at Regency, and I have loved it so much that I have decided to stay another year. It is very affordable, nice and simple. Huge shoutout to Maddie for helping us get our perfect townhouse. ASK FOR MADDIE
|Recommended: YesI love this Regency Park. Our experience is great. Very quiet. Friendly neighbors and staff. — Come to live in this apartment complex. We are very pleased. People is friendly. Our townhouse is in very good shape. Price is good.
|Recommended: YesQuaint — I share a town home with a roommate. We have SO MUCH space. So much room for activities. Never get in each others way. Always parking spots near our place. Got to plant some flowers in the front yard. Nice home
|Recommended: Yes
Very safe and comfortable. — Parking is very limited at night if you do not have a car port. Smoke alarms go off easily when cooking but can be prevented by closing bedroom doors. Awesome area to walk around. Not too busy of a street to live on. Very safe Overall very satisfied, especially being a college student with bad apartment experience in the past.
We really appreciate your positive feedback and to know you enjoy our wonderful community. Thank you
|Recommended: YesGreat place to live — We love living here. Maintenance responds very quickly and is always very helpful. Great location, and very safe
|Recommended: YesReview — I like living here at regency because the apartments are nice and the staff is great. The price is one of the best around for the size of the apartments.
|Recommended: Yes10 — It's great
|Recommended: YesNice Place To Live — I loved the layout of my apartment if I wouldn't have had to leave I probably would have stayed another 3-4 more yrs. The only thing I hated was the parking, my visitors barely could find a place to park. I think all tents should have a least been given one carport
|Recommended: YesGood place to live — Its pretty spacious, and the maintenance requests are handled very quickly.
The views and opinions expressed herein are solely those of the original authors and other contributors. These views do not reflect the views of "Regency Park Apartments", its owners, managers, agents, employees or content providers. No representation or warranty, express or implied, is made or given by "Regency Park Apartments", its owners, managers, agents, employees or content providers regarding safety, accuracy, completeness or suitability of the information or material expressed herein for any particular purpose