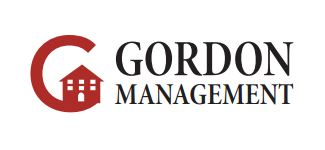 Viewpointe Apartments
Premier luxury apartment community--spacious, nicely decorated apartments w/ washer & dryer, year-round pool, garage or carport parking. Luxury high-rise living!

Call us Today! (616) 949-2760




Your Review
Submit a Review

Resident Reviews
|Recommended: YesBecause of Lois, Sharon, Earl and Katie Viewpointe is a very pleasant place to live. I also have nice neighbors. — Us old folks say that living at Viewpointe is better than assisted living. We check on each other and help each other. Our local staff is very helpful, friendly and professional. They accomplish a great deal with a very limited budget.
|Recommended: YesA very pleasant place to live. — The staff members here at Viewpointe are exceptional. Always pleasant, knowledgable and professional. Understandably, the budget for maintenance is limited and they make the very most of the dollars that are allocated for the buiilding and grounds.
|Recommended: YesGreat! — It's like living in a luxary hotel. The building is beautiful from the landscape outside to the apartments inside. It is wonderful living in a place with people of all ages and nationalities. And everyone is so nice and helpful. It is definitely a place you can call home.
|Recommended: YesNice location, friendly people and staff! — Its very nice; we enjoy the people and view. I would tell them to ignore the rugs at the entrance and on the elevators, that they are being replaced.
|Recommended: YesIT HAS BEEN A PLEASANT STAY HERE, — QUIET, COMFORTABLE, AFFORDABLE, THEY HAVE ELEVATORS AND GROCERY CARTS
|Recommended: YesPeaceful — Peaceful. Since is just one building it is rare to hear the neighbors. Everyone is very nice when you do run into them including the ladies in the office. I really love it!
|Recommended: Yes#802 — I think the staff are great and they do and have gone the extra mile. I enjoy my apartment and really look forward to continuing my residencey here for a long time to come. Thank you.