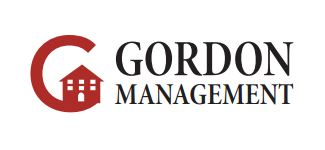 Eastlawn Arms Apartments
Welcome to Eastlawn Arms come join us and surround yourself with the warm friendly atmosphere of home. Heat and carport included in rent.



Your Review
Submit a Review

Resident Reviews
It's a great community
|

Recommended: Yes
Very clean, Very quiet, Very safe.|Recommended: YesThe residents are very nice, everyone keeps to themselves and are pretty quiet. Maintenance is done in a timely fashion and the apartments are very nice overall.
Exit Review|Recommended: NoThe ladies in the office are awesome and always available to help. It just seems like the parent company of Eastlawn Arms does not care about it as much as some of the others listed on the website. Over all, Eastlawn Arms was what I expected. I was not surprised by any of the problems here, when you drive in and see them they are what they are, no central air, old, and affordable. Eastlawn Arms, did it's job. Not the worst place, not the best place. Livable and serviceable.
Home|Recommended: YesThe service is great. Maintiance come and fixes any problem you may have in a timely manner. You can rate how important you need an item fixed. The front office will fill one out for you if your unable to. Prices for rent are fanastic. The washer and dryer actually work really well. Hold good sized loads. Overall living here is really nice and they keep the place up to date.
Overall Cozy. Old buildings |Recommended: YesIt's good, old buildings but good
Outdated but has friendly and helpful staff members|Recommended: YesA number of aspects of the apartments need updating but the overall the staff has always been very helpful whenever I need assistance with anything and is always able to answer any questions that I have.
Haley Leslie and Ryan Hill, 2107 Apartment 3B|Recommended: YesSome of our apartment utilities are a bit outdated, such as the bathroom mirror and the stove, but everything functions just fine. Aesthetically, the apartment isn't very pretty to look at, but the layout works well and the functionality is good. We hardly ever hear anything from within our apartment so we appreciate how quiet it always is. We moved in during the month of July and we have been very happy
Nice place to live and rent is resonable|Recommended: YesHelpful people and it is a friendly place to live.
Good|Recommended: YesI would tell them that its a reliable place to live.
Pretty Great|Recommended: YesQuiet neighbors, friendly office staff, efficient maintenance. Affordable rent.
A nice place to live.|Recommended: YesThe maintenance and office staff are very prompt and friendly.
Quiet Space|Recommended: YesI love the location of this apartment complex and it's pretty quiet, which is nice. The space is pretty decent, as well as the layout of the unit. Some maintenance issues prevent me from giving this 5 5, but still a great place.
My time at Eastlawn Arms|Recommended: YesI was super excited that they plowed when it started to stick and that was something I was happy and surprised.
A cozy and mostly quiet place to live.|Recommended: YesThe buildings are a little old, but sturdy and welcoming. I've only had a few small issues with water leaks, otherwise it's been a lovely place to live. Neighbors can be pretty loud some nights, but that's how it goes when you live near a lot of other people. Overall a great place to live.
Good place to live.|Recommended: YesConsidering that heat is included in rent and water is a flat rate of $20 per person, it is an incredible value compared to other apartments in the area. Staff is nice and the community is quiet and peaceful.
The views and opinions expressed herein are solely those of the original authors and other contributors. These views do not reflect the views of Eastlawn Arms Apartments, its owners, managers, agents, employees or content providers. No representation or warranty, express or implied, is made or given by Eastlawn Arms Apartments, its owners, managers, agents, employees or content providers regarding safety, accuracy, completeness or suitability of the information or material expressed herein for any particular purpose