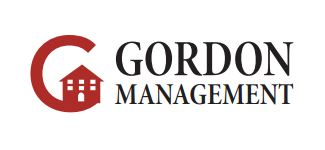 Clinton Manor Apartments
From the beautifully landscaped grounds to the spacious one and two bedroom apartments, Clinton Manor is the perfect place to call home. Attractive, contemporary amenities compliment the thoughtful design of every floor plan. You'll enjoy walk-in closets and lighted carports along with large in-home storage and a refreshing swimming pool.

Our community is conveniently located near Lake St. Clair Metro Park and the Freedom Trail walking and bike path along with ample shopping, fine dining and entertainment. Moments away from access to I-94 and I-696 afford excellent mobility. With so much to offer at a value you can live with, don't be left out--step up to the lifestyle you deserve today at Clinton Manor Apartments!
Your Review
Submit a Review

Resident Reviews
Quiet, safe neighborhood
|

Recommended: Yes
Thank you Olivia! We're so glad you chose to call Clinton Manor home :) - Holly
Very nice
|Recommended: Yes
I love it
That's so great to hear!!! Thank you Robert, that means so much to us!! Holly Reetz Community Manager Clinton Manor Apartments
Great|Recommended: Yes"Somewhat peacefall" love it
Great Place To Live
|Recommended: Yes
I took a gamble when I moved into Clinton Manor seriously. There were so many options along Union Lake Road that I could of chosen from, but I am glad I call Clinton Manor my home. I chose an upgraded apartment , it is very nice. The upgraded bathroom tile and sink are nice. My bedroom is super huge and fits my office furniture and bed comfortably. Since I moved in, I haven't had much of an issue. Noise is a bit excessive at times above me but other than that, this is a very nice place to call home. And my building overall is super quiet, everyone speaks and is cordial to each other. It's very convenient to shopping, biking trail, movies, food, whatever you want to do. I don't have much interaction with the office staff however when I first moved in and the very few times I spoke to them, they were very ON POINT and very professional. I highly recommend Clinton Manor apartments if you really want to call a place home . This community is very comfortable.
Hi Cyrena! We are thrilled that you chose Clinton Manor and are enjoying your apartment! :) - Holly
Happy to be home
|Recommended: Yes
It was the right choice for my girlfriend and me as we started our life together. It is a great place to live and an amazing staff that does care about their tenants.
Hi David! We are so glad you chose Clinton Manor and are enjoying your experience with us! - Holly
Love living here just remember a happy renter yell have on turn overs
|Recommended: Yes
It's quiet friendly and you'll love it here
Hi Dale! Thank you so much and we are so glad you are enjoying your apartment! :) - Holly
A Hidden Gem
|Recommended: Yes
Exactly 1 week ago today I moved into Clinton Manor. I am in awe at how comfortable, nice and relaxing my new home is. Although it definitely has its cosmetic flaws inside, overall it is super nice The size of my upgraded unit is enormous I am so honored and happy to be able to call Clinton Manor home. It is definitely a hidden gem in Harrison Twp. I have visited many other properties in the area and NONE compare to the size, and price for what I have at CM. The huge patio is a plus. The noise level very minimal. Its just a very nice place to call home. I have no complaints during my 1st week here. I am happy, very happy that I chose an upgraded unit, its definitely worth it.
Hi Ms. P! We are so glad you love your apartment and appreciate the kind words! :) - Holly
Affordable|Recommended: Yesnice apartment, very quiet no one body anybody
Great place
|Recommended: Yes
Great staff considerate , maintenance prompt on tenants situation, spacious inside apartments, available parking, well lit area for evening, quiet atmosphere.
Thank you, Sherrelle!
Love being apart of community
|Recommended: Yes
Nice, spacious, the only thing I wish we have washer and dryers in each apartment.
Hi Naomi! We are so glad you are enjoying your experience! - Holly
Overall Great Experience
|Recommended: Yes
I have no complaints. Landscape is beautifully maintained. Very clean property. Not a lot of noise. Walls aren't thin. Nice sized patios and apartments. Overall great experience.
Thanks Brandi!!
Peaceful Place|Recommended: YesIt's a great peaceful place to live, maintenance are prompt and reliable, long bike trail in area...huge parking lot lighting in lot makes you feel safe, friendly staff and neighbors, nice spaced rooms and your own storage unit, pool air conditioning for hot days..nice patio space..stop by
Good Place to live|Recommended: YesThe space for the price I pay is the most affordable and perfect for my son and I.
Very well kept|Recommended: YesVery nice and very well kept ...
Great Apartment and Maintenance Team
|Recommended: Yes
I always have my parking spot when I return home. I usually do not hear my neighbors except when the child above us stomps around. Landscaping is out regularly to take care of the grounds. Maintenance comes out in a timely manner and does a great job in fixing the issue within your apartment. Staff at the rental office are respectful and knowledgeable about the apartments. HOwever I do wish they kept a better eye on the pool as some residence are very reckless about running and jumping which concerned my then pregnant wife.
Thanks James! I am so thrilled to hear that you are enjoying your experience with us! We're glad to have you!
The views and opinions expressed herein are solely those of the original authors and other contributors. These views do not reflect the views of "Clinton Manor Apartments", its owners, managers, agents, employees or content providers. No representation or warranty, express or implied, is made or given by "Clinton Manor Apartments", its owners, managers, agents, employees or content providers regarding safety, accuracy, completeness or suitability of the information or material expressed herein for any particular purpose