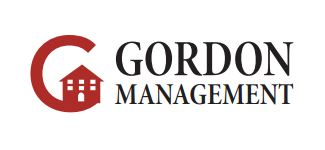 Regency Park Apartments
Regency Park Apartmetns offers 1, 2 and 3 Bedroom Apartments For Rent in Grand Rapids, MI 49506. Minutes from Highway I-96, near 28th Street and Breton Road you will have the convenience of Woodland Mall, Center Point Mall, restaurants, grocery, and more! You are also just minutes away from downtown Grand Rapids and Kentwood.

Call us today! (888) 874-6898



Your Review
Submit a Review

Resident Reviews
|Recommended: YesNice place to live — The look of the apartments is old but you can NOT beat the space. You can't find that much apartment for that price anywhere. I never hear my neighbors, so I appreciate the quiet. I've called for maintenance twice and they have always responded right away.
|Recommended: YesIt's the best place to live. — I love Regency Park Apartments, because it is in a quiet area of South East Grand Rapids. It is located to all the shopping malls and resturants. I love that it has a swimming pool. But the reason I love it the most is, beacuse the people here at Regency Park Apartments are very friendly and the staff is wonderful, caring people.
|Recommended: YesGreat Apt Layout/Space — Love the layout of the apartment
|Recommended: YesI love this Place! — It's a great place to live. It very quiet, and don't have lots of trouble like some of the city apartments. Everyone get alone very well. I also love the area it is located in. I can walk in the neighborhood, low on crime!
|Recommended: YesGreat Apartment — It is nice to live in a place with friendly, efficient staff and that is close to all the conveniences of Grand Rapids.
|Recommended: YesI like living here for the location, excellent staff, and reasonable rates. — Staff are friendly, maintenance is super efficient and pleasant, and location is highly ideal. It is close to the park, 28th Street establishments, supermarkets, and the mall.
|Recommended: YesComfortable, pleasant place to live. — Regency is a well kept, quiet and pleasant apartment community.
|Recommended: YesHappy Here — Living at Regency Park was one of the decisions we made. The staff is very courteous and friendly and often go beyond their duty to assist us in our needs. They care about their tenants and listen to their suggestions. The maintenance personnel (special mention to Seth and Derek) are efficient and very responsible. They have actually checked with us about how satisfied we are with their work. They really do pay attention to the priority ranking we give to our requests. We are very glad we are staying here - it is conveniently located, well maintained, and, most importantly, the staff is great - and that, to us, is of prime importance!